Meet Christopher
Christopher has served the Orange County community for over 40 years. Listed below are highlights of affiliations and organizations where Christopher has led the way!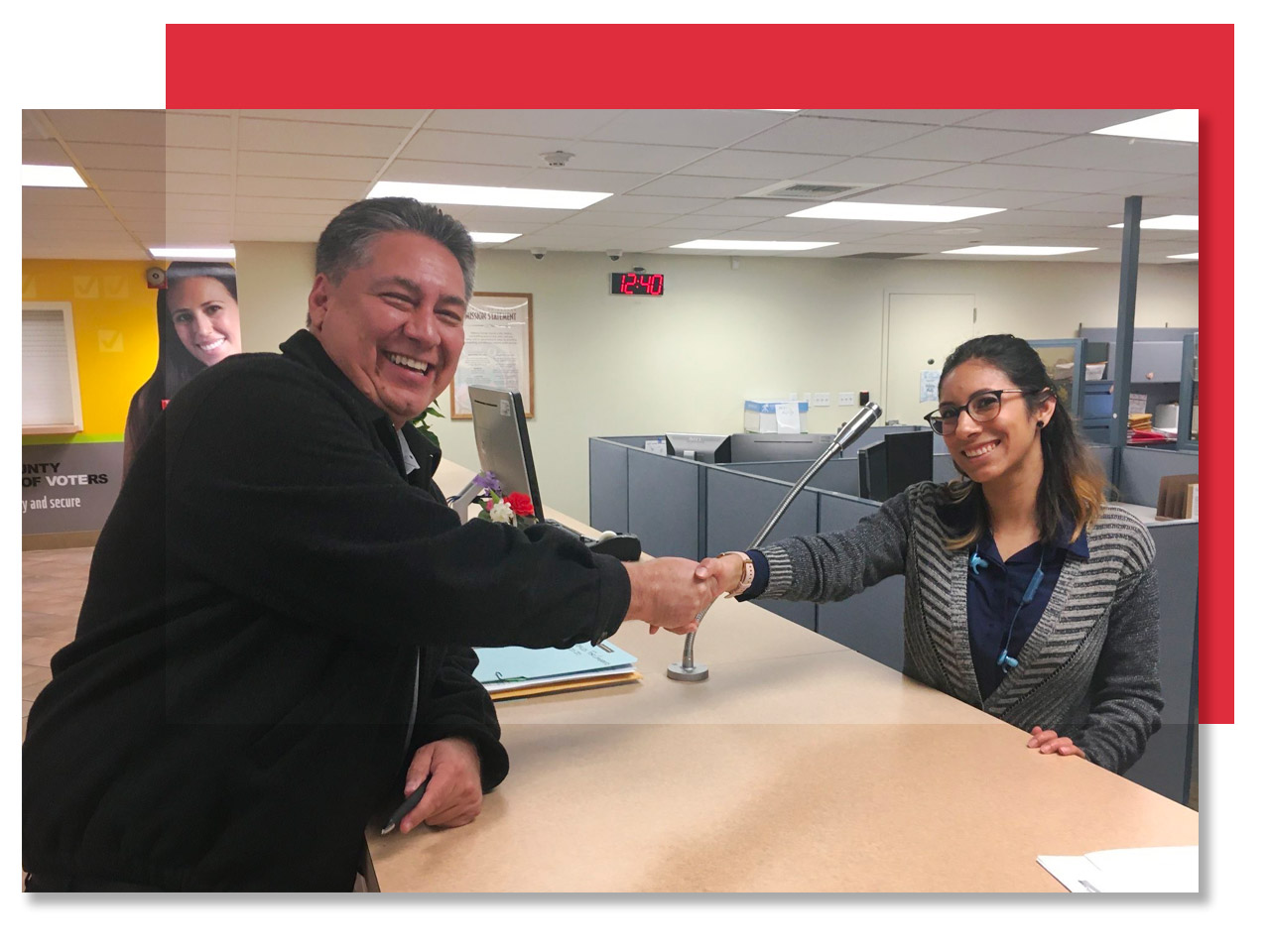 EDUCATION
Irvine High School
University of California, Irvine (UCI) (BA, Social Ecology with Criminal Justice Minor; BA in Political Science)
California State University, Fullerton (Military History Certification)
University of California, Los Angeles School of Law (UCLA) (Juris Doctor, Class President)
LEGAL CAREER
Law Office of Christopher J. Gonzales
The State Bar of California, Member
United States District Court for the Central and Southern Districts, Member
Supreme Court of California, Member
Lawyers of Distinction, 2019 Recognition
Orange County District Attorney's Office, Domestic Violence Volunteer
Hispanic Bar Association, Member
St. Thomas More Law Society, Member
Orange County Bar Association, Former Member
Represents Police and Firefighters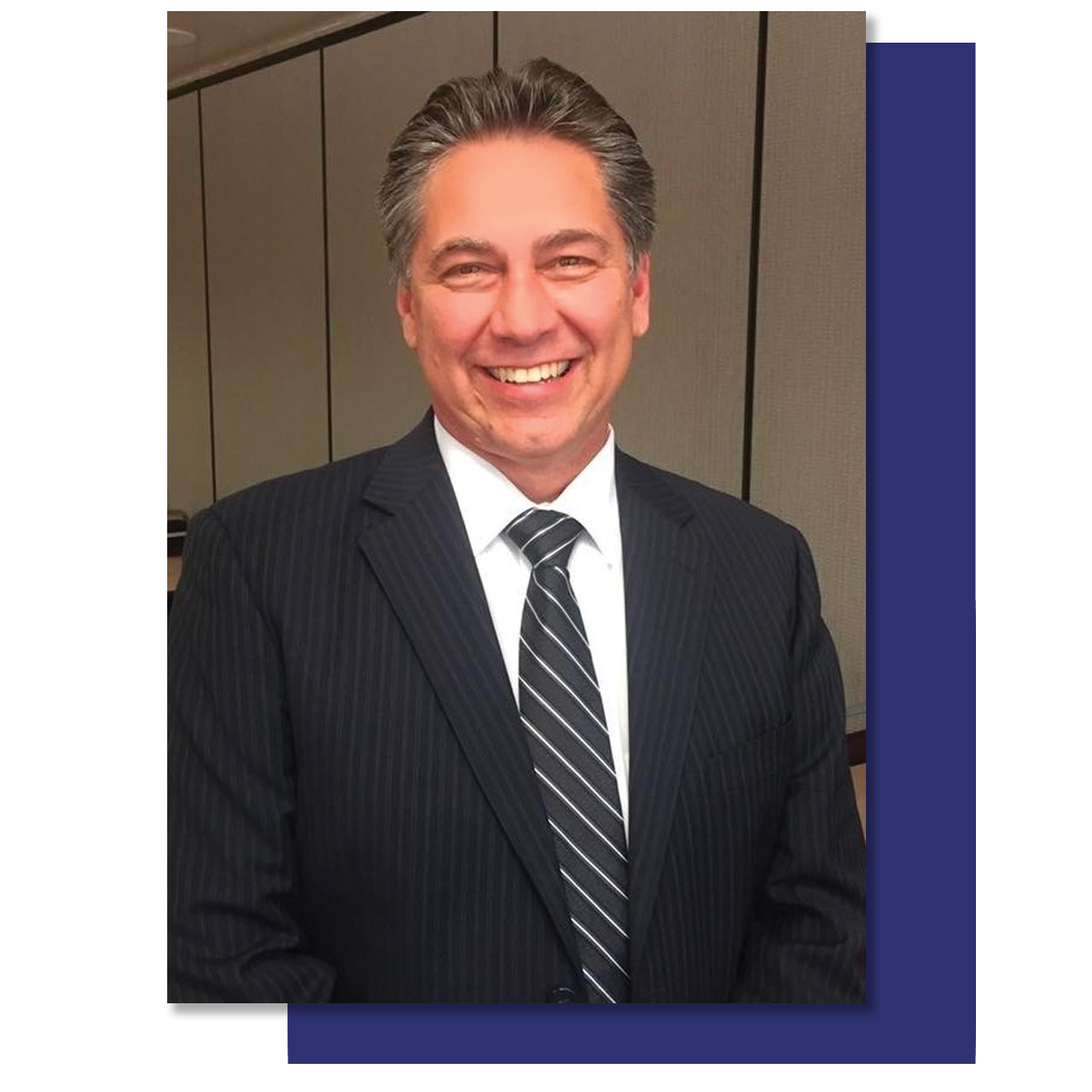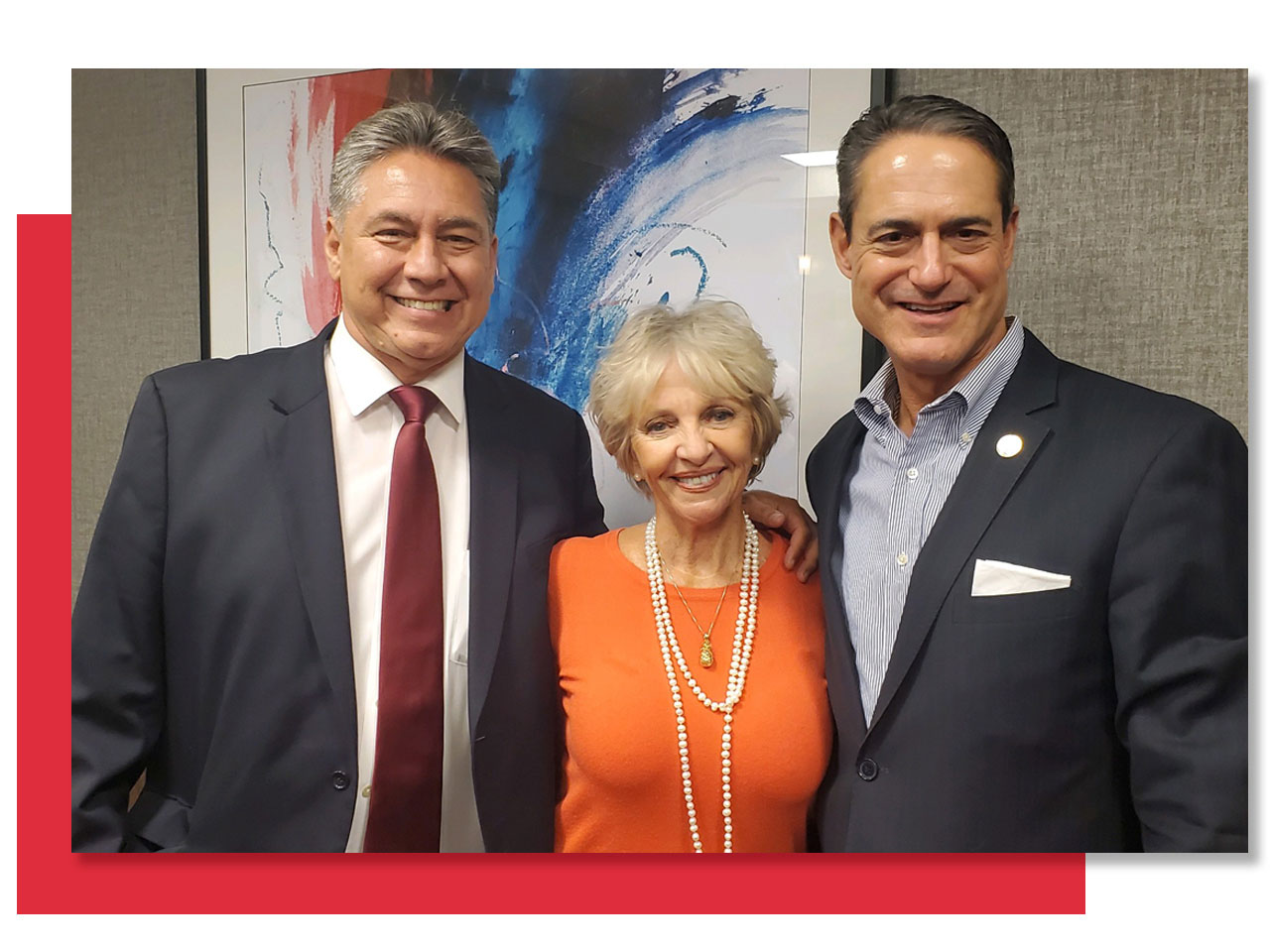 LOCAL GOVERNMENT
City of Irvine Investment Committee, Chair
Republican Alliance, Central County, Board Member
Championed the Northwood Gratitude and Honor Memorial
Fought against the El Toro Airport, Musick Jail Expansion, Center Line Rail, and the Spectrum 40 Development
Advocated for Veterans and a Veterans' cemetery
MILITARY SERVICE
United States Army, First Lieutenant, Military Police
Accredited Advocate, Veterans Administration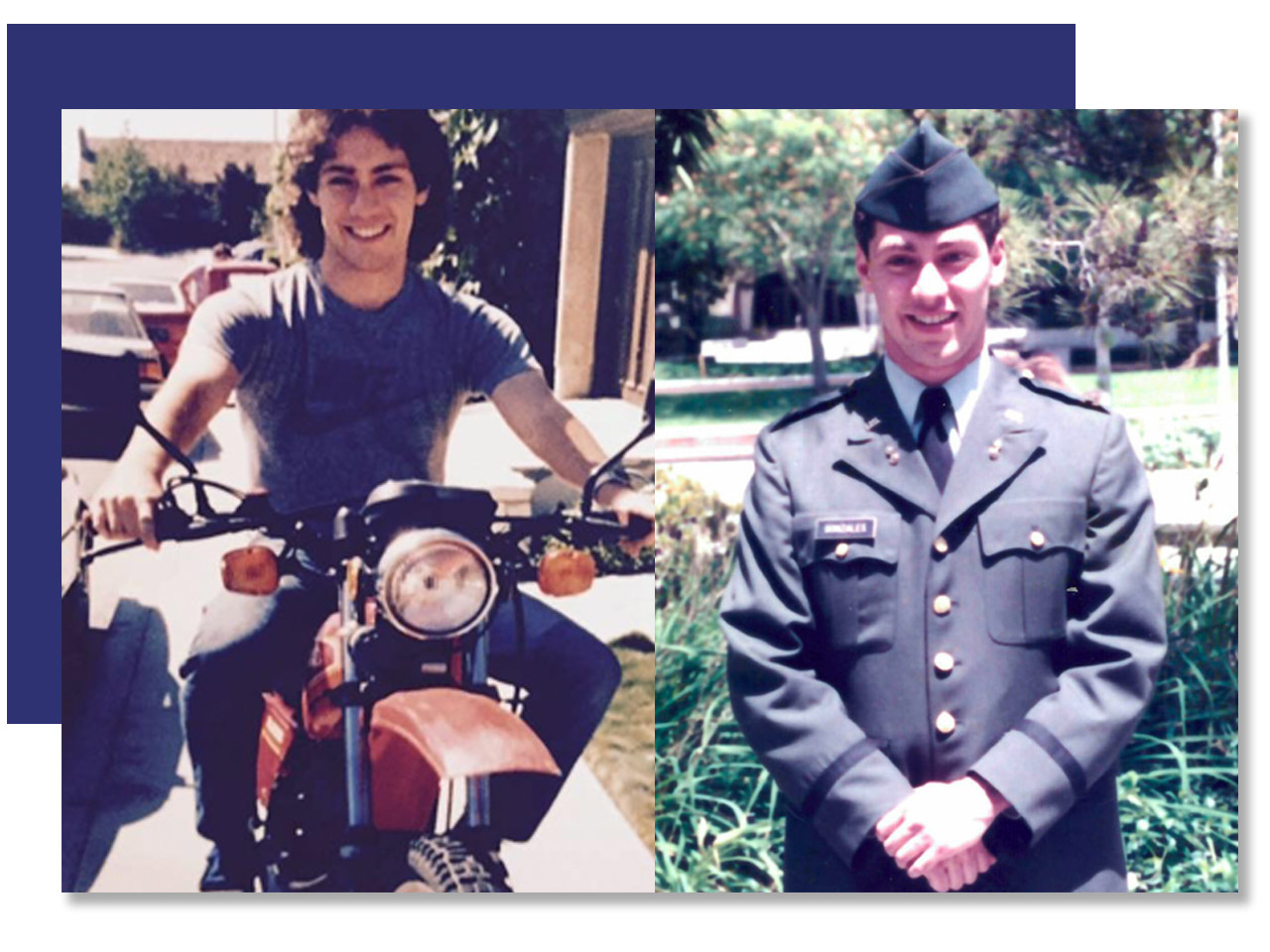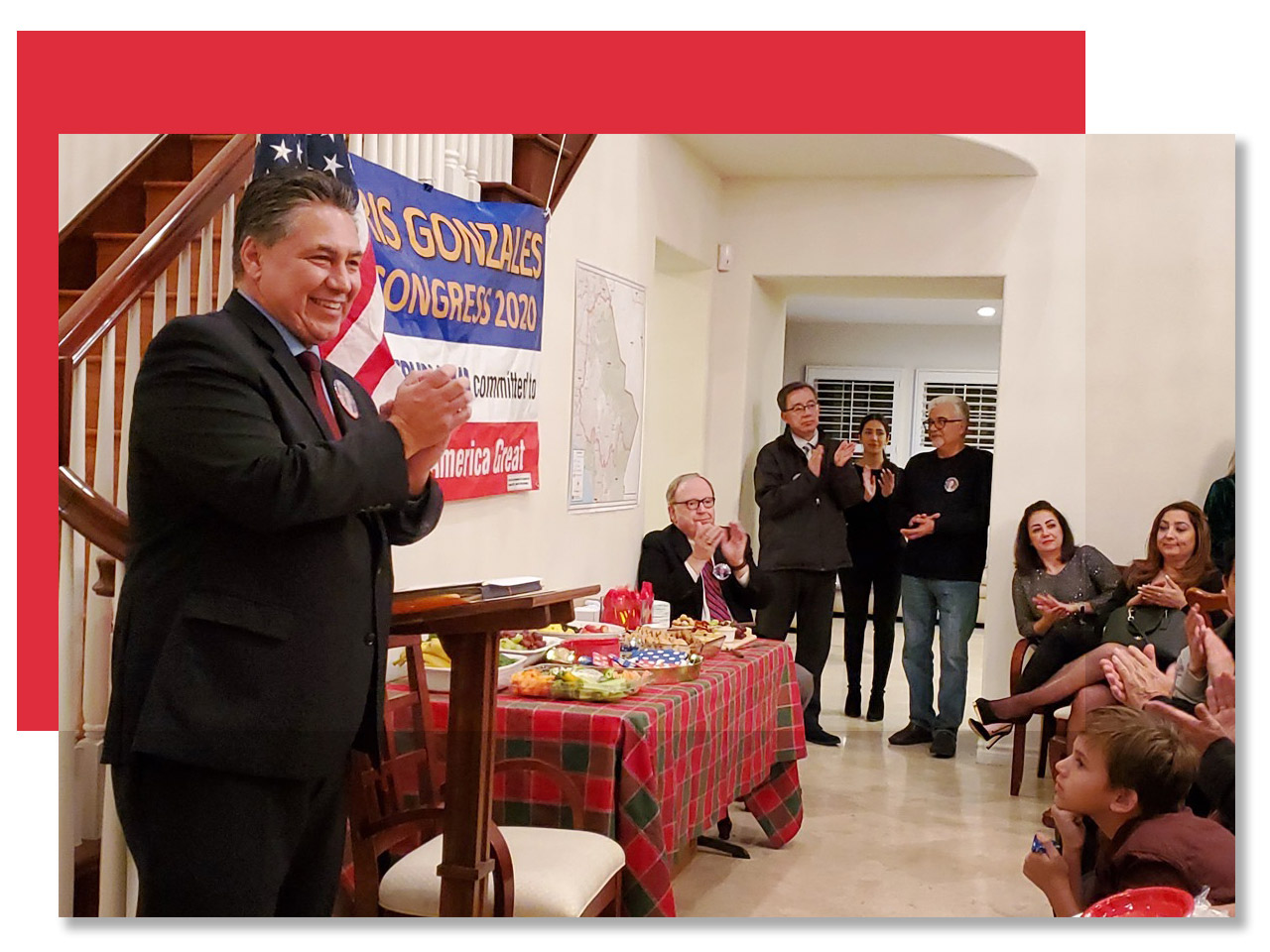 COMMUNITY SERVICE
Knights of Columbus, Charter Grand Knight
Mary's Shelter, Former Auxiliary Board Member
Pro-Life Advocate, Multiple Organizations
Second Harvest Food Bank of Orange County, Volunteer
Mary's Kitchen, Loaves & Fishes & Isaiah House, Volunteer for the Homeless
Equestrian Order of the Knights of the Holy Sepulchre
Mission Viejo/Saddleback Valley Elks Lodge, Member
St. Thomas More Parish, Parishioner, Sacristan, and Former Religious Education Teacher
Por Mi Futuro, Board Member
LA Youth at Risk, Volunteer
ABOUT CHRISTOPHER
Early Years & Heritage
Born in Santa Fe, New Mexico, Christopher moved to and has lived in Orange County, California since the age of 16. Christopher's ancestry is primarily Native American and Hispanic. He is proud to be 100% American, home-grown and American-made.
Education
Christopher graduated from Irvine High with Honors. He completed two degrees at the University of California, Irvine, a B.A. in Social Ecology with a Criminal Justice Minor and a B.A in Political Science. At the same time, he successfully completed the United States Army ROTC program at Cal State Fullerton and was awarded a Military History Certification. Christopher graduated from Law School as Class President from the University of California, Los Angeles (UCLA). He showed dedication and resourcefulness at a young age by working as an ACE Hardware Store Manager during his undergraduate studies.
Military Service and Legal Career
Christopher is a proud Veteran, having served in the U.S. Army as a First Lieutenant in the Military Police Corps. Christopher is also an accredited advocate for the Veterans' Administration. Concurrent with his military service, Christopher opened a law practice within District 46 in the City of Santa Ana, where he provides general law services representing the community, police, firemen, the disabled, veterans, local businesses and many others. He has served and represented people throughout District 46 for over 25 years. 
Community Service
Christopher is an active community member and tireless volunteer throughout the Orange County area. He was entrusted as Chair of the City of Irvine Investment Committee overseeing millions and, throughout the years, has volunteered for local government, homeless shelters, and urban programs including the Second Harvest Food Bank, Mary's Kitchen, Isaiah House, as well as pro-life organizations in District 46. He served on the Board of Por Mi Futuro, Friends of the UCI Library, Mary's Shelter and in the very near future will join the Board of Orange County Catholic Charities. As an active member of the Catholic church, Christopher has served in multiple roles including sacristan, lector, usher, finance committee member and prolife chair. He is an active member of the Knights of Columbus, a Catholic fraternal organization that assists families and local parishes and raises funds for those in need.
Personal
Currently, Christopher resides in Irvine with his father. His mother, now deceased, was a victim of the rare skin and circulatory condition called scleroderma, as well as Raynaud's syndrome, causing her to undergo multiple upper and lower extremity amputations. Throughout her illness, she fought tirelessly for healthcare rights for those with rare diseases like hers, once visiting Washington D.C. to meet with Congressional Representatives. During her visit with then Orange County Congressman Christopher Cox, she told Representative Cox to clear his desk because he was occupying her son's office! Christopher served as one of his mother's primary caretakers throughout her 35 year struggle. Thus, he inherited her tremendous faith, positive spirit, and never-give-up attitude. He experienced first-hand the importance of family, and learned the value of political representation, aspiring to be a Congressman from a young age.
Christopher has dedicated his life to serving others through his work and community service. As a Congressman, Christopher will broaden the scope of his dedicated service from a community to a national level, by representing the good, hard-working people of District 46.
Political Beliefs and Campaign Platform
Christopher Gonzales stands for security and prosperity for our families, community, and nation.
He is a Republican who believes in traditional values, limited government, support of our military and police, dedication to our founding Constitution and its principles, and the importance of school choice. 
Christopher will stand up to those forces in Congress and society who are seeking to undermine our great nation with destructive policies and practices. He stands for lowering inflation, ensuring energy independence for our nation's security and lowering gas prices, and will fight for policies that help businesses thrive. He will strive for increased opportunities for our children, support life at all stages, and defend our Constitutional rights, including religious freedom, freedom of speech, and the second amendment.
DONATE TO TEAM GONZALES FOR CONGRESS!
Gonzales 2024 is a grassroots campaign inspired by love of service and country. Your support is needed. Donate today. Together we can make a better way!  
 PAID FOR AND AUTHORIZED BY THE COMMITTEE FOR GONZALES FOR CONGRESS 2024. FEC C00851626